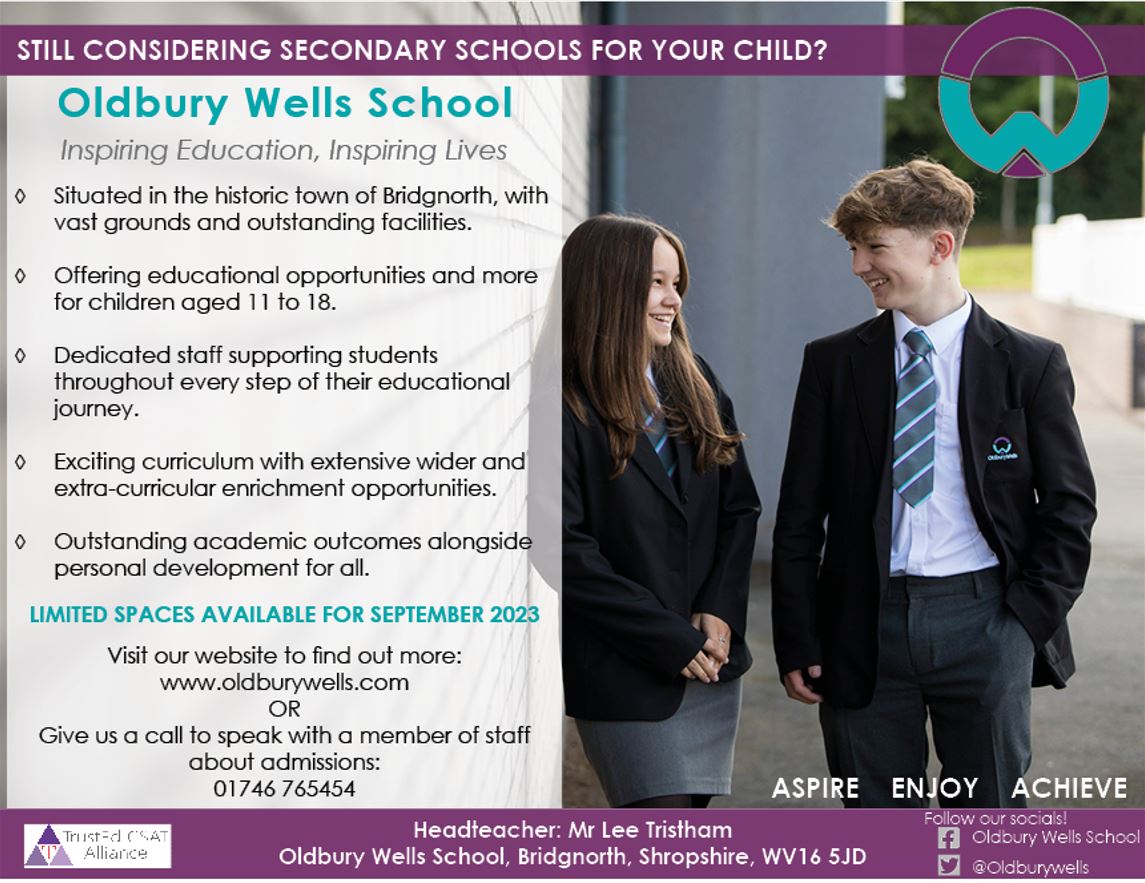 Please click on one of the key links below to find out more:
Information from Shropshire Local Authority
Please find below a link to a Parents Guide to secondary school produced by Shropshire Local Authority.
We look forward to speaking with families and ensuring that all information is available to help support decisions about secondary school at this very important time. We aim to ensure that parents are fully informed and would encourage further contact with school should more information be required.