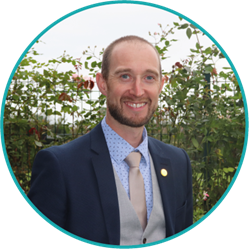 Dear Year 6 pupil,
Hello and a very warm welcome to Oldbury Wells School.
My name is Mr Smith and I am head of transition, which you will be joining in September.
It is my job to look after you as you get ready for secondary school and look after you when you are officially a Year 7 pupil at Oldbury Wells, as well as Mrs Morgan Head of Year 7. I would like to say welcome and congratulate you on gaining a place at Oldbury Wells, a school built on a foundation of hard work, respect, and achievement.
We have all found the past year quite a challenge, but I want to look ahead to more positive times and make sure you are excited rather than worried about starting the next chapter of your schooling story.
Very soon I will be speaking to your class teachers to organise a time that I will connect with you in your school. I want to get to know a little bit about who you are and what you like; for example, you might be:
a keen sports person
like writing amazing stories
find a thrill in investigating science!
solving problems in maths
have a love for being creative
I also want to give you a chance to ask me any questions that you have about coming to Oldbury Wells in September. Popular questions have often been, "what's on the lunch menu?" "who will be my Form Tutor?" what happens if I get lost?", "who will be in my Form?" and indeed many others.
I am looking forward to time of year that you will be coming for your full taster day at Oldbury Wells, to experience a 'school' day with us, get to know your way around a little, meet some teachers and start making some new friends.
Let me reassure you that your smooth transition to Oldbury Wells is very important to all the teachers and we will do as much as we can to help you feel informed and settled ready for September.
What you need to do now:
Explore the "New Parents & Students 2021" section of our website.
Look out for the "New Parents Handbook" and read through this carefully.
Look at the other information we have made available for you, for example, where and how to get your new uniform!
We will be placing several very useful links and videos into the 'New Parents' section of the school website which we hope will give you the opportunity to get to know more about us.
Kind Regards to you all,
Stay Safe
Mr Smith
Head of Transition
You can view our parents Information Evening below. 
Why not have a read through some of our newsletters, to get an idea of the activities, competitions and work we do in school...