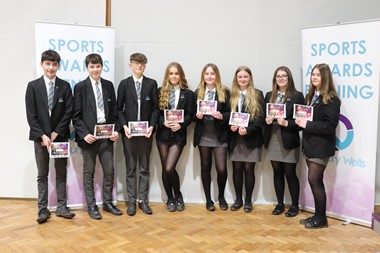 Sports colours awarded to successful students
Congratulations to all students who were awarded their sports colours this term.
Our sports awards looked a little different this year, but nevertheless the sports department were keen to award sports colours badges and ties. 
Sports colours are awarded to students who have represented the school in the highest percentage of available sports teams over the previous academic year.
On the 17th December, the P.E. department and Mr Tristham celebrated these students, handing out certificates, badges and ties to our achievers. Well done to all students for their hard work and commitment. Wear your colours with pride!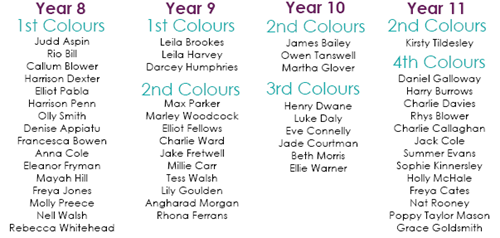 We are hopeful that we can run our usual iconic Sports Awards Evening in the summer, to recognise the strengths of all our students. 
Date Published: 18 Dec 2020