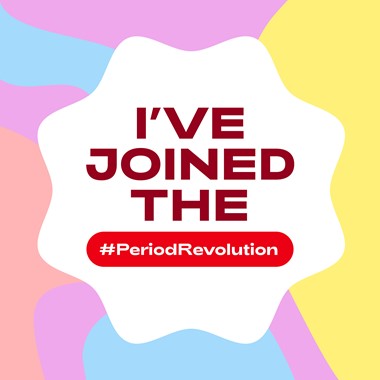 Free period products in school
Next week, Mrs Farrington will be handing out free period products as part of a government-funded scheme.
Due to an amazing not-for-profit campaign led by students, the government is funding free period products for learners in school who have periods (menstruate). You can read more about the campaign here at Free Periods: https://www.freeperiods.org/
In summary, the Free Periods campaign aims to end the stigmas faced surrounding periods, as well as highlighting the financial pressures that period products can place on families. During COVID-19, 30% of girls struggled to access period products. 
In many countries and societies across the world, young girls miss out on education due to period poverty and being unable to access vital products. The work of 'Free Periods' aims to reduce the stigma and promote equality. 
No one should have to struggle through their period or face the prospect of not being able to purchase products. 
Next Friday (28th Jan), Mrs Farrington will be distributing a range of products from the hut in W37 at lunchtime. Come along and collect your choice of products to stash in your bag or take home! For more information, please contact sam.farrington@oldburywells.com 
Date Published: 21 Jan 2022