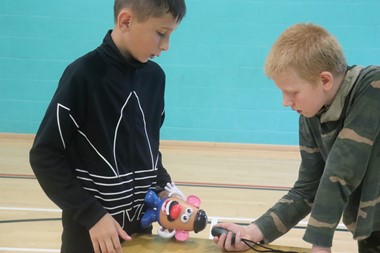 Summer School - World Records!
As part of sports activities, our students tried to beat a series of world records!!
Aaand the results are in! There were lots of different activities our students had to try and beat: the most dominos stacked in 30 seconds, the most socks put on one foot in 30 seconds, the fastest time to assemble Mr Potato Head, the tallest Lego brick criss-cross tower built with one hand in 30 seconds, balancing a football on one knee for the longest time possible, keep two balloons in the air with your head for as long as possible, most plastic bottle flips in one minute, and the fastest time to type the alphabet on an iPad with no mistakes in the correct order. 
Watch this short video below to see how students did...
Date Published: 10 Aug 2021