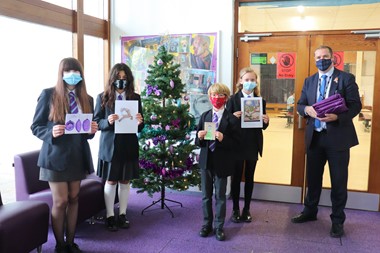 Christmas Card Competition Winners
View this years E-Card merging the 5 winning entries.
A few weeks ago we launched the 2021 Christmas Card competition. The entries we received were fantastic, and we couldn't choose just one winner! That's why this year, we've merged five winning designs into one animated card, creating a Christmas scene! If you follow our Facebook page (Oldbury Wells School) you'll have seen the E-Card last week!
Well done to all our winners, who received prizes, and well done to everyone who submitted an entry! Our runners up are Kerry Griffiths and Lucina Jones, so well done both.
You can see the final card design below:
Date Published: 15 Dec 2021