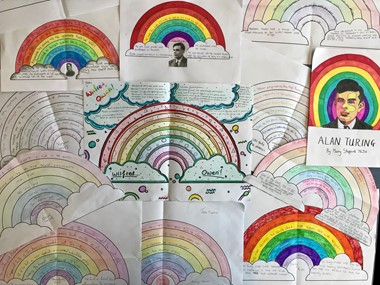 School Diversity Week
This week is School Diversity Week, celebrating LGBT+ in education.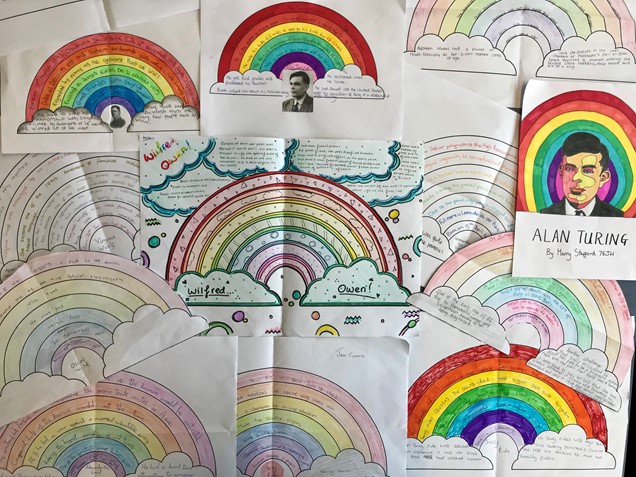 In assemblies this week, students will be learning about the importance of diversity within school and education, and also celebrating the LGBT+ community. 
This month Key Stage 3 students have used some of their History home learning time to find out more about the hidden histories of LGBTQ+ people and their contributions to British and world History. 
The department has really enjoyed seeing the quality of research conducted by students and the range of individuals studied.  Particularly popular with students was Alan Turing's work during World War II, Sally Ride the first female American Astronaut, as well as Shropshire born World War I poet Wilfred Owen. 
If you would like to find out more about the research students have been conducting please look at the Power Point below.  Well done to all our young historians. 
Power Point Presentation - Access
Date Published: 25 Jun 2021