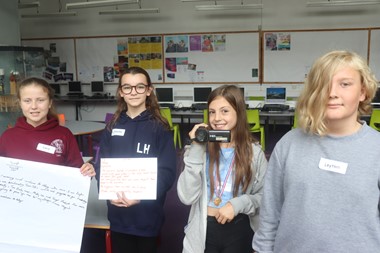 Summer School - Oldbury Wells News
Watch our three news programmes, produced and directed by our summer school students.
Our students completed two media sessions during summer school week, and their task as our reporters was to write scripts and film news pieces themed around the Olympics. 
There were four news desks: national, international, historical and weather/health. We were very impressed by the team work and fast-paced work ethic our students showed towards this project. They produced all their own material, and let their creativity run free in terms of how they presented their news story. 
On Thursday each team was able to use the green screen and explore the different roles of a news team. 
You can watch each groups video below. 
Date Published: 10 Aug 2021